With over 25 years of experience, James Teleco, Inc. offers wired intercom systems in Victoria, Raisin, Telferner, Guadalupe, and Victoria County, TX, as well as school intercom, engineered audio, and visual systems for school districts K-12 in business, work, and meeting areas. Our goal is to make sure you're always connected and that your technologies enable you to work better and more efficiently throughout the day.

Intercom Systems
Communicate more conveniently throughout your home or business in Victoria, TX, with a wired intercom system. We offer a wide selection of wireless or wired intercom systems that can be installed by one of our experts.
Permanent systems
Portable systems
Wiring intercoms
Two-wire broadcast intercoms
Four-wire broadcast intercoms
Wireless intercoms
Telephone intercoms
We offer everything from simple home intercoms to large business intercoms. Some intercoms are also equipped with video and can be connect to other devices. Let us know the designated area you'd like the add an intercom too and we'll handle the rest.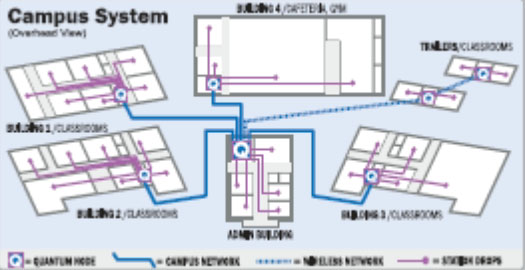 SCHOOL INTERCOM SYSTEMS
We are certified dealers for Bogen, and Valcom IP and Digital K-12 wired intercom systems. Our technicians are factory-trained with many successful installations in our 13 county service area. We design, install from the ground up, and also install in existing facilities.
Business paging systems in areas where Mass-Notification is needed.
ENGINEERED SOUND STADIUMS/GYMS
Utilize our design team on your next project for your stadium or gym. Design and build your sound system from the ground up or improve an existing system.
Telecom Equipment
Have telecom needs outside of pagers and intercoms? Turn to us for just about anything else you might need, from cellular boosters to various cabling installations:
Cellular boosters
Fiber optic cabling
LAN office networks
Paging systems
School intercom systems
Structured cabling
Surveillance camera systems
Telecommunications systems
WAN site-to-site networks
Wireless networking (indoor/outdoor)
There's Nothing We Can't Do
If you have telecom needs, contact us at 361-574-9644 today. We look forward to providing you with the products and services you need, whether it's a business phone system or surveillance system tailored specifically for you.