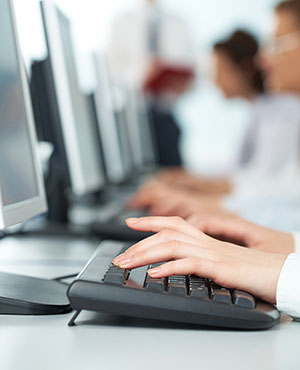 James Teleco, Inc. is a family-owned business serving major markets in South Central Texas. Our facility is centrally located in Victoria, TX, convenient to much of South Central Texas. Our daily service area is bordered by and includes Raisin, Telferner, Guadalupe, and Victoria County, TX.
We have been selling and servicing business telephone, voice mail, audio and paging systems since 1993. We have built our reputation on the quality of the products we sell, combined with a work and service ethic that exceeds our client's expectations. Our product lines and services continue to expand to meet our customer's demands. We also provide Bogen School intercom systems, computer network cabling (Cat5E/Cat6/Fiber), Computer LAN/WAN support, Apogee Engineered sound systems and an extensive line of digital security and surveillance camera systems.
Whether you need a new business phone system quote, repair work on your aging business system, a new wireless network setup, or are planning to move your entire operation we are on call 24/7. As authorized ATT, Verizon, Sudden Link and Time Warner Agents we can also facilitate prompt service and changes related to ANY of your ATT service or circuits.
Contact us! Our planning and design services are free. We look forward to talking with you about your telecom and technology needs.